UK Gaming Past, Present and Future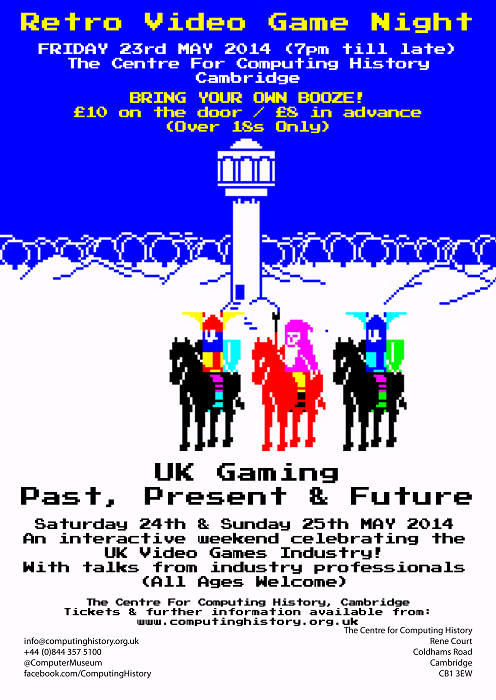 The Centre for Computing History is going to be hosting a weekend celebrating the past, present and future of UK gaming at the end of May. Paying homage to everything from Jet Set Willy to Grand Theft Auto and everything between. Even Mr Panda will be making an appearance.
The event is kicking off on Friday 23rd May with one of the increasingly popular Retro Video Game Nights, where you'll be able to play some UK classics, followed by two days of talks and interactive exhibitions. So make sure you get yourself down there!
Full Details and tickets can be found here:
Retro Gaming Night (23rd May 2014)

UK Gaming Past, Present & Future (24th & 25th May 2014)